BASA


Business And Systems Analysis course

Must-Have Skills for any IT staff and anyone dealing with business systems. The course with the most ROI for you!

Why you and your staff need this course.

There has always been a noticeable gap between the requirements of the business and the perceived ability of IT to deliver on time and on budget, to the satisfaction of both parties. We are now in the transition stage of the evolution of IT and business. This problem must be tackled, and we need to do it NOW in order to remain relevant.
Business and Systems Analysis Modeling the focus
Modeling is the basis of all kinds of analysis. Think of¬ the ubiquitous spreadsheet (eg MS Office Excel). It is used by almost everyone to do "what-if" analysis on numbers. For example, "What if I increase my selling price by five percent; will this result in higher or lower expected profits?". We just don't normally think of the task as modeling. Business analysis also perform "what-if", although it will require a lot more tools/techniques than the spreadsheet. How do you know that you have considered most, if not all, the user requirements - especially if they did not tell you most of it? Modeling! We need to be able to ask, and to answer, questions like "What if we put this application on the cloud; in what way will our systems need to change?". or "If we go ahead with the proposed change in company policy, what work is required by IT, and what is the impact on the companys business operations in terms of people and bottom-line?". This sort of ability taught in the course will make you very comfortable in dealing with senior management and cross-department colleagues because you can now provide them with quick answers to their questions. And you too can ask the right questions at the right time. Business Systems Models are representations of various aspects of the business, both IT-enabled and manual, that allow us to test out alternative answers to these types of questions, safely and quickly. As an IT professional, or a business change leader (e.g. Project Manager), you will be able to increase your effectiveness many folds, by knowing, and applying the main system modeling techniques taught in the course. All the modeling techniques taught are Best-practice, mainstream, used and proven over many years by people, organisations and methodologies.
However, it is critical that the modeling is based on real life case studies that are from participants own environment. Text book case studies are useless! Analysis is a thinking skill. Modeling is only the frame to apply the analysis, not the end purpose.
Topics Covered This course
takes into account the best of the old and new, to get you up to speed as quickly as possible. What models are. How to tell if it is a living model or just a diagram. The Zachman Framework for Enterprise Architecture. The total range of information that is possible, for any complex system. The Secret - What they never told you at university.
How to see beyond the obvious, to solve the 'Äúno time'ÄĚ problem as described in 'ÄúThe Paradox of Time'ÄĚ (see the In-Tech published article by Simon Seow).
¬ Differences and similarities between Business Analysis and Systems Analysis. Entity and Data Models; Process Models; Event Timing Models, Object Oriented models, Service Oriented Approaches, Use Cases.¬ ¬ Coordinating Analysis and Project Management Governance issues and your role in it.¬ Discovering/showing relationships between Owner, Business, Application, System, Hardware and Infrastructure. The OBASHI methodology. Creating Blueprints for Corporate Mission and Vision statements.¬ Outsourcing decisions and planning. Identifying Risk and Security issues. Improving Process Improvement capabilities.¬ ¬ Quality improvement and management.¬ ¬ Addressing issues of alignment and integration.¬ How to define your role in your organisation and how to help your organisation to improve interdepartmental coordination. Audit and Control issues.
Moving from Analysis to Design, and other parts of your SDLC. The place of analysis in different kinds of standards and methodologies, e.g. ITIL¨, PRINCE2¨, Agile, SCRUM, TOGAF¨ etc. Case Studies from different industries. Documentation the realistic and effective way. Requirements Specification. Enterprise and Solution Architectures. Where to look for opportunities. Communicating with management and other stakeholders.
Who Will Benefit From This Course
¬ Any IT professional - Managers, Systems Analysts, Developers, Integrators, Support,¬ Project managers, Architects. Any staff involved with systems - Auditors, Quality Assurance, Risk Analyst, people responsible for due diligence and strategic decisions. Negotiators for IT contracts.
EXAMPLES OF WHERE IS ANALYSIS NEEDED?
New Projects need a solid analysis of the business user requirements BEFORE any design and development work is started. Irregardless of the lifecycle method chosen - waterfall, iterative or agile, must do analysis because business requirements are the reason for the IT project. Maintenance Functions also need analysis because there is a need to understand the immediate impact and future implications of the option chosen to solve a problem. Audit and Quality Improvement A fundamental principle is that you cannot audit or improve what is not made explicit. Analysis techniques will enable you to probe deep into the business or IT system to verify or challenge defined processes and data. Strategic Decision Making Whatever your job, if you have to make decisions that will impact policies and directions, then you need good analytical skills to ensure you have covered all options and know implications of each option before choosing. Any role that is thinking based rather than automated More and more, machines are taking over routine, fixed procedure type work. This means that the only jobs available will be those that need some initiative
About the trainer Simon Seow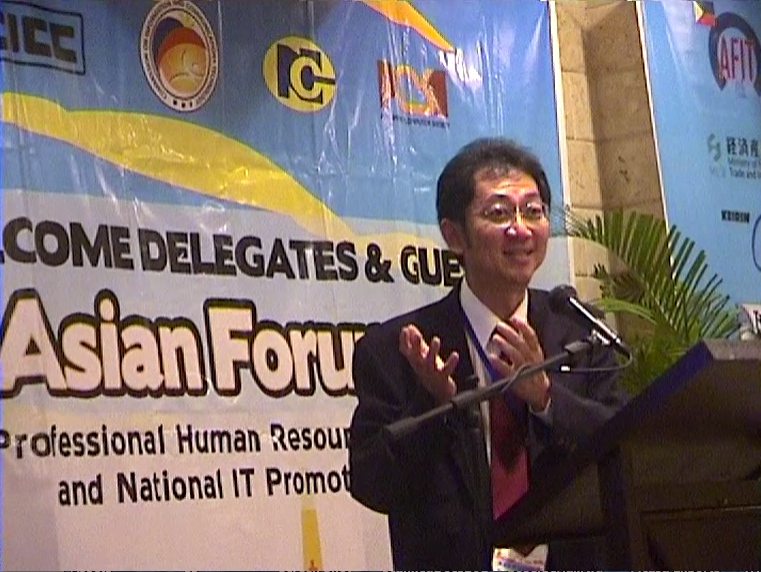 Simon has had more than thirty five years of industry and mentoring experience in different countries and cultures. He is a Councilor in MNCC and was founding member of the EDP Auditors Association (now ISACA) chapter. He was an Examiner for the BCS (British Computer Society) System Analysis Examinations Board and Regional Moderator for the NCC, UK National Computing Centre, His latest certifications include PRINCE2, Advanced MSP¬® (Managing Successful Programmes), MoP'ĄĘ (Management of Portfolios), P3O¬®, ITIL¬®, OBASHI, and he is an accredited trainer by the PEOPLECERT. People whom Simon has mentored can be found at all levels in organisations, from senior management to supervisory to technical and operations, in Industry, in Government and in Academia. His passion is to share his insights into the on-going changes and the critical skills that will be needed now and for the near future. His informal, approachable style helps participants to quickly grasp difficult concepts and immediately apply them.
Reserve your place now!
Today, few things are more useful for your career and your organisation than you learning how to better integrate IT with Business knowledge and skills.¬ ¬ ¬ This is the one course that will start you on the way to being able to comfortably deal with both business management/user and IT management/staff, no matter which side you are currently working on at the moment
Download full pdf brochure of BASA